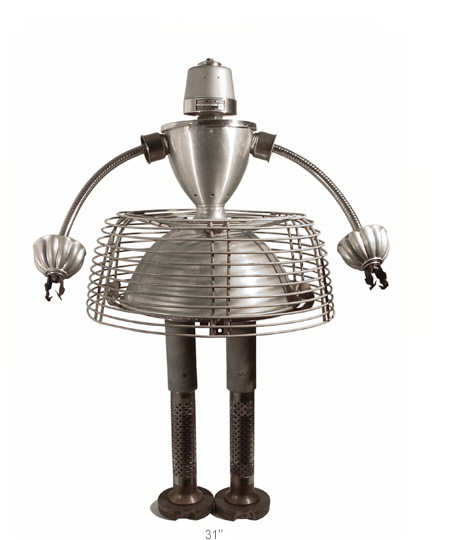 The windows of Paul Stuart on 16th Street and Fifth Avenue are occasionally transformed from retail display into art showcase. This week they feature a gaggle of incredibly witty and delightfully retro robots designed by Gordon Bennett of
Bennett Robot Works
. Made from found materials and mechanical parts, this crop of robots,
each with names
like Nick & Nora, Arvin, Hickok and Ms. Jello (above), are brilliantly crafted machine age marvels. Check out the website with items for sale, or just for a great eye-full. Posters are available
here
. And more robots are
here
.