Beer Labels & Liquor Packaging To Inspire You This Spring
If these beer labels and packaging designs say anything about the flavor of the product within, then you're in for some delicious spirits. And if they don't keep you warm this weekend, we're not sure what will. Maybe this 65-foot tall lava bubble.
Once you're nice and toasty, and don't forget to enter the 2018 Regional Design Awards. We are accepting entries for all 26 categories. The extended deadline to enter is April 30 at 11:59 EST. This year's panel of A-list judges includes Sagi Haviv, Alexander Isley, Gail Anderson, Nancy Skolos, Rebeca Méndez, Chad Michael and Justin Peters. We've also updated our prizes this year. Check it out and enter your best designs today to boost your work, get discovered and get published. Design students also welcome!
4th Tap Brewing Co-op
Foxtrot, Austin, TX; www.foxtrot.co: Jann Baskett (creative director), Ryan Thompson (art director), Oscar Morris (designer/illustrator); 4th Tap Brewing Co-op (client)
Fieldwork Brewing Cans
Gamut, San Francisco; www.gamutsf.com: Shawn Scott (creative director/ art director/designer), Ian Gordon (creative director), Mark Balane (designer); Fieldwork Brewing Co. (client)
Almanac Grand Crus
Chad Michael Studio, Dallas; www.chadmichaelstudio.com: Chad Michael (creative director/art director/designer); Almanac Beer Co. (client)
Hopes & Dreams
Chad Michael Studio, Dallas; www.chadmichaelstudio.com: Chad Michael (creative director/art director/designer), Rusty Hill (photographer); The Well Established Co. (client)
related: Award-Winning Packaging: Fieldwork Brewing Cans; Transmitter: Beer Labels Inspired by Ham Radio; Retro Design, Retrovores + Throwback Packaging
Noble Rey Brewing Company Cans
Magnificent Beard, Dallas; www.magnificentbeard.com: Connor Hill, Matt Brinker (creative directors/art directors/ designers/illustrators); Noble Rey Brewing Company (client)
Tequila 512 Rebrand
The Butler Bros, Austin, TX; www.thebutlerbros.com: Adam Butler, Marty Butler (creative directors), Jacob Carter (designer), Jeremy Spencer, Erik Enberg (writers); Tequila 512 (client)
Barrel-aged Dark Lord Bottles
Zimmer-Design, Louisville, KY; www.zimmer-design.com: Jim Zimmer, Jessica Zimmer (creative directors/art directors/ designers); 3 Floyds Brewing (client)
Noon Whistle 12-Ounce Can Design and Branding
Zimmer-Design, Louisville, KY; www.zimmer-design.com: Jim Zimmer, Jessica Zimmer (creative directors/art directors/ designers); Noon Whistle Brewing Co. (client)
Pro Re Nata Farm Brewery Packaging
Mike Ryan, Charlottesville, VA; www.madebymikeryan.com: Mike Ryan (creative director/art director/designer), Simon Walker (designer); Pro Re Nata Brewery (client)
Beard Tax Bottle Label
Timber Design Co., Indianapolis; www.timberdesignco.com: Lars Lawson (creative director/art director/designer); Black Acre Brewing Co. (client)
Brown's Brewing Co. Packaging Launch
d29, Troy, NY; www.id29.com: Michael Fallone (creative director), Doug Bartow (art director/designer), James Morrison (writer); Brown's Brewing Co. (client)
Berserker's Brew
Spokane Falls Community College, Spokane, WA; www.graphicdesign.spokanefalls.edu: Hugh Russell (designer), Greg Stiles (creative director/art director/advising instructor); Berserker's Brew (client)
Pearl Diver Craft Beer
University of Central Oklahoma, Edmond, OK; www.ucodesign.com: John Salame (creative director/art director/designer)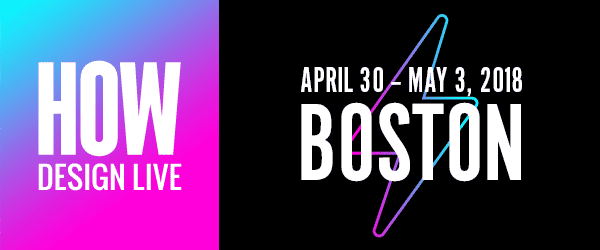 #packagingdesign #awardwinningdesign #RDA #liquorpackaging #beerlabels #regionaldesignawards