Designer of the Week: Ali Mac
Call for entries: The HOW International Design Awards closes Monday, Sept. 11.
Designer of the Week Ali Mac is a New York–based freelance graphic designer and illustrator whose delightful creations are sure to bring a little joy to your day. You can find her one-of-a-kind patterns and illustrations on products such as enamel pins, stationery and notepads at LARK+RAVEN, which has been highlighted by the likes of InStyle, Country Living and Etsy. Currently, 50% of proceeds from sales made now through September will be donated to Global Giving in support of those affected by Hurricane Harvey. (See the site for more details.)
Name: Ali Mac
Name of Studio: LARK+RAVEN
Location: New York, NY
Website: folio: alimacdoodle.com // business: larknraven.com
Design school attended: Pratt Institute
How would you describe your work? Cheeky and bright
Where do you find inspiration? I'm always finding inspiration in NYC. There are so many intricate beautiful patterns in the Riverside Park gardens near my studio and on the old UWS buildings I walk by on a daily basis.
Who are some of your favorite designers or artists?
I really love the work of John Alcorn. He had such a wonderful illustration style and sense of color. More talented artists and makers who constantly amaze me include Sanna Annukka, Laura Callaghan, Libby Vanderploeg, Aelfie, Joan Cornellà and Lillian Farag.
Do you have a favorite among all the projects you've worked on?
I recently finished my first complex infographic that had a lot of illustrated moments, some of which came to life through motion. It was one of the harder projects I've worked on because there was so much information to digest. I think it's my favorite because aside from loving how it turned out, I accomplished something I wasn't sure I could.
Is there a project that stands out to you as having been the biggest challenge of your career so far?
I'd say all projects to date have been equally challenging because every job brings a new client with a different set of expectations and preferences. Oftentimes, I'm working for someone who might not fully know what they want. So providing a visual solution to an abstract idea can mean dealing with a fair amount of trial and error.
What do you hope to accomplish in the future?
A very specific goal of mine is to illustrate a children's book someday. I've been fortunate to accomplish my dream of working for myself, and now I'd like to continue on this path of pushing myself to better my work through a lot of practice and exploration.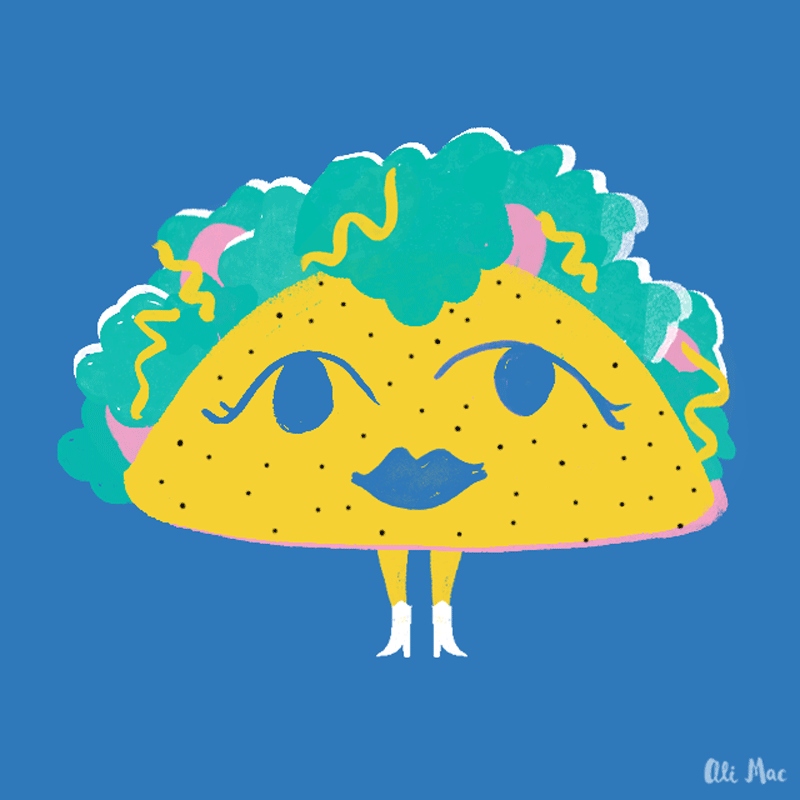 What's your best advice for designers today?
Don't compare yourself and your work to others. If you're not having fun, take a break and spend time on something else that does excite you. Trust your gut. If you're not feeling 100% about something you've created, rework it before you send it. Chances are if you don't love it, your client won't either.